May 15, 2023
A Guide to Planning Your Ultimate Round-the-World Trip
Are you dreaming of the ultimate round-the-world trip? Do you want to see the world, meet new people, and experience new cultures? It can be daunting to plan such a big journey, but with the right guidance, you can make it happen! This article will provide a comprehensive guide to planning your ultimate round-the-world trip, so you can make the most out of your adventure.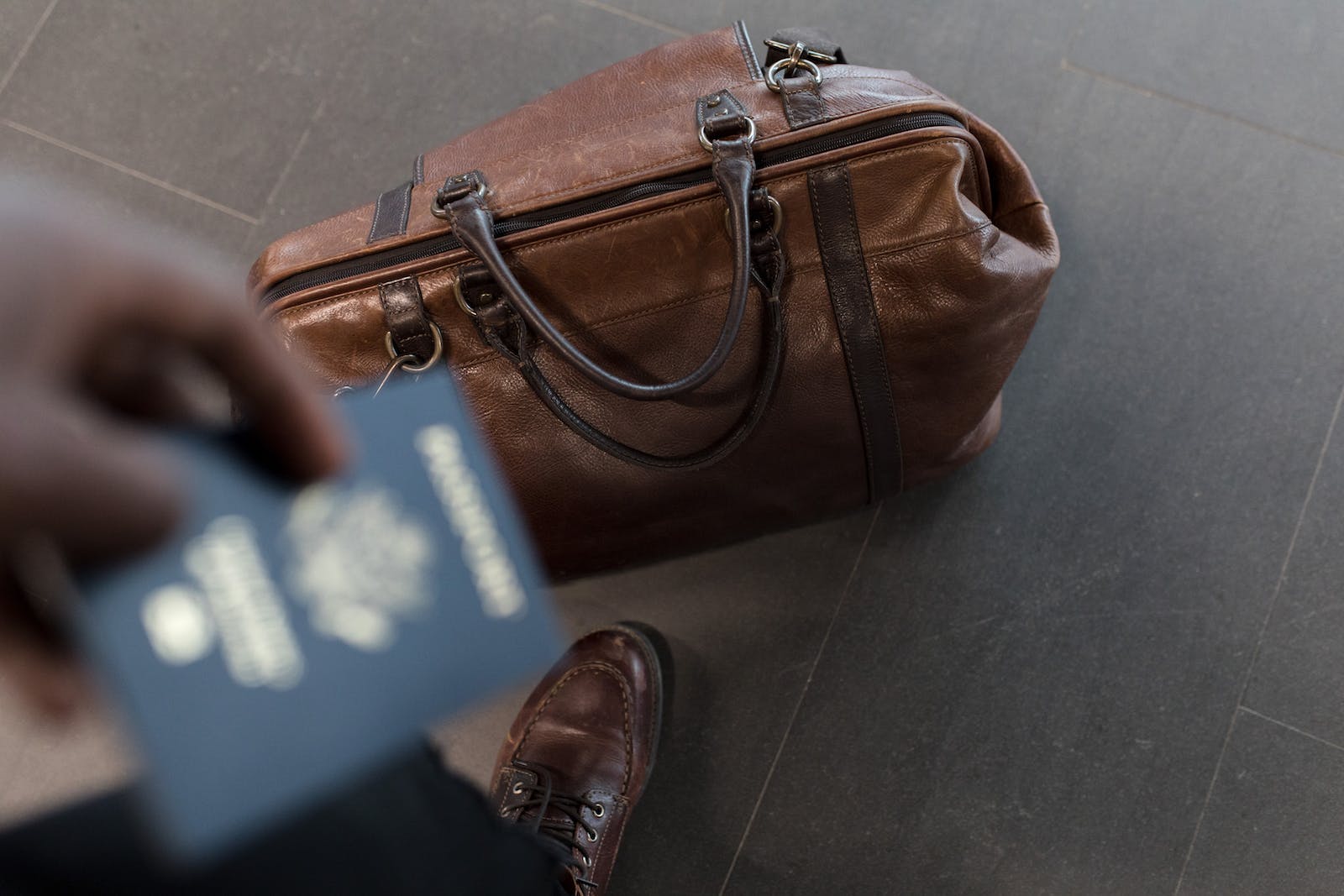 Budgeting for an Overseas Adventure
From a dreamy idea to an achievable goal, budgeting is the key to ensuring your round-the-world trip is a reality. Depending on how long and how often you plan to travel, it will involve making some sacrifices and planning ahead to make sure it all adds up – both figuratively and literally. Start by researching and calculating rough costs for flights, accommodation, food, daily expenses, and any activities. Three key areas to consider are airfare, visas, and insurance. Once you've determined your total estimated budget, create a list of all the places you would like to visit, and begin researching the associated costs. You may need to be a bit flexible when deciding which destinations to include on your trip. To ensure you stay within budget, it is important to be aware of and keep track of your spending. Make sure you budget for any unexpected costs too. This could include anything from baggage fees to transportation delays. With a sensible budget plan in place and a little bit of research, you can ensure your round-the-world trip is an unforgettable one.
Deciding on Your Destination(s)
Planning an around-the-world trip can be a daunting task, and there's no one-size-fits-all solution for where to go and when. However, the first step is deciding on your destination(s). Depending on the length of time you want to travel for, you may opt to visit a few countries or continents, or the whole world. If you have limited time, consider choosing a few locations that are close together geographically so that you can cram more experiences into a shorter amount of time. Alternatively, if your aim is to savor each destination, perhaps you should prioritize sites that you absolutely must see. Once you have made your decision, the rest of the planning should be more straightforward. You may decide to book flights in stages to ensure the best deals, or you can buy a round-the-world ticket that bundles your flights together. With adequate preparation, you can be sure that you're ready to embark on an unforgettable journey full of thrilling adventures.
Taking Care of Pre-Trip Necessities (Passports, Visas, and Vaccines)
Before embarking on an ambitious journey around the world, it is important to take care of all pre-trip necessities, such as passports, visas, and vaccines. First, you'll need to obtain a valid passport from your local government, which may take several weeks to process. After you have your passport, check visa requirements for each of the countries you plan to visit. You can find a list of each country's visa requirements on their embassy or consulate website. Additionally, make sure to consult your doctor to ensure that you have all the necessary vaccinations. Most travel clinics can provide both prescriptive and preventative vaccinations. Furthermore, consider purchasing comprehensive health and travel insurance, including medical evacuation insurance, in case an emergency arises while you are abroad. After taking care of all the legal and health requirements, you can start planning and packing for your round-the-world trip with peace of mind.
Packing the Perfect Travel Set (Clothing, Toiletries, and More)
When packing for a round-the-world trip, you'll want to keep your bag light and multi-functional. Lay out and consider every item you would like to bring and then only keep absolutely essential items. Make sure all items you bring are lightweight and compact. It may even be worth investing in specialised travel items such as lightweight quick-dry clothing and multi-use gadgets. Packing cubes are also a great way to organize your items and save space.
Remember, you'll also need to think about toiletry items. Make sure to pack travel sizes of all your necessary products for convenience. If you anticipate needing to buy items while travelling, consider bringing a small resealable bag to store any extras. As for small electronics and chargers, make sure you have a universal adaptor for the many types of plugs you may encounter. And last but not least, bring along a small, lightweight travel pillow and blanket in case the airline doesn't provide them.
What to Bring When Traveling Long-Term
The key to successful long-term travel is simplicity and practicality. Pack light, as you won't want to be weighed down with heavy luggage, and choose clothing that is versatile enough to suit multiple climates. Quality and lightweight technical fabrics, such as wool and synthetics, are ideal for this. You should also bring an array of basics, such as a few t-shirts and pants, as well as some more statement pieces like a dress or blazer. Also, be sure to pack any medications you need, along with a good first-aid kit. Accessories such as a hat and scarf are also essential, as they can be used in a variety of ways, from providing warmth to a great beach cover-up. If you wear glasses, make sure to bring a spare pair, as well as an up-to-date prescription, in case you need to purchase new ones. Finally, don't forget to bring your passport, visas, and other important documents, as well as a secure method of storing money such as a travel money card. Planning ahead and having these items with you can make your trip all the more enjoyable and hassle-free.
Booking Your Transportation (Flights, Trains, and Buses)
Booking your transportation for a round-the-world trip is an important milestone! After all, as the old saying goes, you can't get there if you don't go. The best way to get started is by mapping out your ideal route and booking your flights, trains and buses accordingly. Many travelers prefer to take a few flights across continents and then utilize the local transit services for the smaller, in-country trips. Taking advantage of budget airlines and advanced travel booking websites can help you find the best deals. For those keen on splurging a bit more, it's possible to arrange custom itineraries with travel agents. It's best to do research and book ahead of time to get the best rates and most comfortable experience. By doing so, you'll also minimize the risk of missing out on one of your desired destinations. Don't forget to procure the necessary visas, too! With a well-considered plan and a bit of preparation, you can embark on a round-the-world adventure of a lifetime.
Making the Most of Your Money Overseas (Currency Exchange and Banking)
Making sure that you can access your money while overseas is an essential part of planning a round-the-world trip. One important factor to consider is the foreign currency or currencies in which you will need. Depending on the countries that you are visiting, you may need more than one currency. It is important to understand exchange rates, as they can have a major impact on your budget.
Before leaving home, make sure you research local currency exchange rates and open a bank account that allows you to access your funds in different currencies at the lowest cost. If you are using your debit/credit card abroad, make sure you know the fees and charges you may incur. You should also check with your bank about the availability of banking services in the countries you are visiting and any extra fees they may charge. Additionally, make sure you have some local cash as some areas may not accept cards or may not accept cards from foreign banks.
You should also keep an eye on the exchange rate and look for opportunities to buy currency when the rate is favourable. To stay safe with your money, make sure you use reliable vendors or banks and don't carry large amounts of cash with you. It is also important to keep an eye on your cash or cards while travelling. If you do find yourself in trouble, keep contact details of your bank and credit/debit card companies handy, and make sure you know your limits and payment rights.
To make the most of your money overseas, research exchange rates, consider different currencies, and look for the best deal for each transaction. By taking the time to plan ahead and research options, you can save a lot of time and money during your round-the-world trip.
Planning Out Your Accommodations
When planning a long-term journey such as a round-the-world trip, planning out your accommodations is an essential part of the overall experience. Accommodation will often be the largest expense during your travels, so it is important to select your options carefully. Begin by researching the hotels, hostels, and apartments in the cities you plan to stay in. Look into getting discounts such as student discounts where available, and see if any of the accommodations you are considering offer special long-term stay rates. Once you have a good idea of the prices and availability of lodging, make sure to book in advance and plan out your accommodations for the duration of your trip. Consider using your hotel's website or app to check-in, get discounts, and track any rewards points you may accrue. Many hotels allow Early Check-in and Late Check-out, so look into this option as well. Lastly, remember to check reviews before booking. Nothing ruins a trip more than finding yourself stuck in a ramshackle, bedbug-ridden hotel room! Utilizing resources such as TripAdvisor can help alleviate this risk and make sure that you get the most for your money.
Finding Unique Experiences and Activities
Traveling around the world is an incredible way to explore different cultures, landscapes, and activities. Whether it's an African safari, a Mediterranean cruise, or a visit to a rainforest in South America, there are countless amazing experiences available to those planning a round-the-world trip. To get the most out of your travels, it is important to do some research and planning ahead of time. This way, you can identify unique and exciting activities that you may not have otherwise considered.
With a little research, you can find out about unusual activities that are not found in typical travel guides. Consider visiting some of the lesser known sights, like local cafes, markets, and villages. Do some research in advance, and you may discover a hidden gem you never would have found otherwise. You'll also be able to find unique and interesting adventures through online travel forums and blogs. You can ask travelers who have already explored the area you're visiting for tips on activities you may not find elsewhere.
Think outside the box and search for activities that are different and exciting. There are some truly unique experiences out there, and with some research, you can find them. From scuba diving in the Great Barrier Reef to taking a hot air balloon ride in Cappadocia, there is no end to the kinds of experiences you can have while traveling around the world. It's your chance to explore, and to uncover the most amazing and unique activities the world has to offer.
10. Staying Connected (Data/Roaming Plans, Phone Plans, etc.)
Staying connected when traveling is an important part of having a successful round-the-world trip. The days of buying a SIM card in each country you visit are over, and roaming charges can be exorbitant if you're not careful. Instead, consider investing in a global data plan that will keep you connected no matter where you go. Look for a provider that offers a plan with a minimum of 2GB of data per month, unlimited texts, and unlimited international phone calls. Additionally, make sure you have an unlocked phone that will work with most networks and can be used in any country. If you don't want to invest in a global data plan, you can look for local SIM cards in each country that you visit to save on costs. Additionally, apps like Skype, Facetime, and WhatsApp can allow you to make free calls and video calls while abroad. Research the best options before you leave to make sure you have the best connections and stay connected during your ultimate round-the-world trip.
11. Dealing with Emergencies Abroad
When you're planning a round-the-world trip, it is important to consider the possibility of emergencies happening during your travels. It is impossible to predict emergencies, but it is possible to take precautions to make sure you are prepared for them. Before you leave, make sure to research the country you're visiting and its emergency services. This will help you understand who to call in the case of an emergency. Make sure to contact your home country's embassy so they are aware of your travels and can act in case of an emergency. Additionally, keep all of your important documents in a safe place and scan them so you have digital copies. Make sure to pack a basic first aid kit and your prescription medications. It is important to understand the warnings and alerts of the area you're traveling to. Finally, if an emergency occurs, remain calm and contact your home country's embassy for assistance. These steps will help make sure you are prepared for any eventuality and will ensure your ultimate round-the-world trip is successful.
12. Researching Local Tips and Advice Before You Go
When planning a round-the-world trip, it is important to research local tips and advice before you go. Local insight can help you make the most out of your trip, save money, avoid potential cultural faux-pas, and find activities that are not listed in traditional guidebooks. Start by researching websites, blogs, and books written by people with local knowledge. Connect with expats online who have lived in the areas you plan to visit and ask them for their advice. Social media forums can also be a valuable source of information. You can also call the tourist boards of the particular countries you plan to visit and ask for recommendations on how best to spend your time. Although researching and reading guides online is helpful, nothing beats talking to the locals themselves. Ask your tour guide, hotel concierge, taxi driver, or anyone you meet at your destination for tips and tricks to get the most out of your visit. They will often provide some of the best advice and can help you have unique experiences that you may not come across in guidebooks.
13. Making a Yearly Plan and Budget to Keep You On Track
Making a plan and budget for your round-the-world trip is absolutely critical. Having a year-long plan and budget will help you stay on track and enable you to enjoy the trip of a lifetime. Before you make your long-term plan, it's important to think about what kind of traveler you are. Are you an independent traveler, who likes to book flights and hotels as you go? Or are you more of a planned traveler, who likes to have every detail organized ahead of time? Once you have an idea of your travel style, you can start to plan your route and timeline.
You'll also need to come up with a budget to ensure you have the funds necessary to cover your expenses. It's a good idea to plan ahead and factor in extra costs such as visas, vaccinations, and travel insurance. Additionally, you should decide how much money you can spend each month and plan for any emergencies that could come up. Being prepared and having a budget will save you lots of stress and keep your trip on track.
Once your plan and budget are in place, you can start to research the best flight deals and book your tickets. With a plan and budget in hand, you'll be ready to embark on the adventure of a lifetime.
Latest Posts